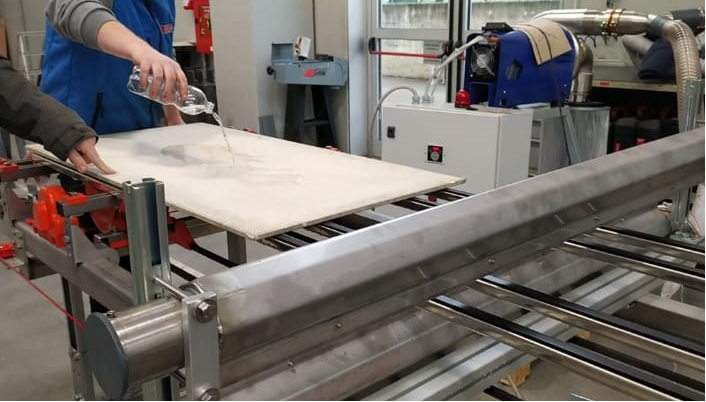 Energy saving in the industry "ceramic case history"
In the ceramic industry, tile drying using side channel blowers coupled with air blades is very common: this application is by no means new to experts in the field.
The drying process is essential to remove water residues and minimise damages to the tiles or to the materials used to wrap them, most often cardboard.
The new proposal from Apply is to replace your blower with a Master Blower.
Why should you choose our product?
ensures perfect drying quality
consumes less than half of the blowers normally used for this type of application
achieves high airflows in a very short time
works with an inverter to vary frequencies and find the right working point, allowing significant savings in energy consumption
motor and impeller are directly coupled: the absence of components such as pulleys or belts drastically reduces maintenance requirements, representing an additional cost saving
Its few components are made of stainless steel, a resistant material that is perfectly suitable for use in the food industry
So why should you choose MasterBlower? For energy saving, an issue that is increasingly taken into account by companies in all sectors: saving energy means saving money and, not least, protecting the environment.
https://www.masterblower.com/wp-content/uploads/2021/07/sito.png
402
706
Apply Italia
https://www.masterblower.com/wp-content/uploads/2023/03/Logo-patented.png
Apply Italia
2021-03-04 15:33:00
2023-03-12 19:09:41
Energy saving in the industry "ceramic case history"